Approved Training and Certification Courses for the Hospitality Industry

FOOD SAFETY FOR MANAGERS:
RE-CERTIFICATION COURSE:
The food safety re-certification for food managers is a 4 hour course that will allow you to earn your recertification for food safety online (required in some states). This course is made up of interactive lessons that contain text, audio, video, diagrams, flashcards, and practice quizzes. There is a final exam at the end of the course that will verify successful completion of the course. Once you have passed the food safety recertification exam taken online at the end of the course, you will be able to print your certificate online instantly.

Food Safety for Managers
Course

---

Pricing
The cost of certification through this course is $49.95.

General Information
This course allows you to obtain your food safety re-certification online. The interactive Food Safety Re-Certification Course takes about 4 hours and is a good refresher course for

How long does the course take?
This course will take about 4 hours to complete. However, any additional time needed will depend on your personal study habits. You can take as much time as you need to study the course material and there are no penalties for retaking the exams.

How can I sign up?


You can enroll through the online form using a credit card and get instant access online. Click the Enroll link to go to the enrollment form.

PSCC Food Safety & State Certification

STATES

---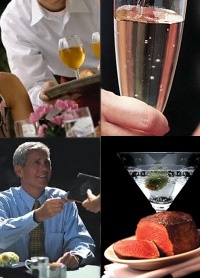 About Us
Professional Server Certification Corporation (PSCC) offers original state-of-the-art training courses that integrate audio, multimedia, retention testing, and feedback for the hospitality industry. PSCC can accommodate individuals or adapt a course for any size organization that wants to train employees.

PSCC is backed by a professional support staff that can answer your questions personally using our toll free hotline. All courses are well-designed, simple to use, and can be taken entirely online using any type of Internet connection.

PSCC's Food Safety Certification Course provides official pre-certification training for restaurant managers and food safety professionals in the food service industry.
COURSES: