Wisconsin Alcohol Seller / Server Certification
Wisconsin Bartender License
Wisconsin has various laws regulating the legal age an individual needs to be to consume, sell, or serve alcoholic beverages and other regulations regarding the sale and service of alcoholic beverages. Within Wisconsin, the legal age to consume alcoholic beverages is 21. There are also rules and regulations regarding what is required to become a bartender in Wisconsin



(click 'add to cart' to enroll)





Wisconsin Regulations for Bartenders/Sellers/Servers:
Happy Hour Laws:
Dramshop/Liquor Liability: Limited


Related Courses for WI:

---

Certification in Wisconsin
The Wisconsin Responsible Serving Course for bartenders, sellers, and servers will go over all the required information for learning to sell and serve alcohol in Wisconsin and provide state-specific certification, sometimes referred to as a bartender license or alcohol seller/server permit. The Wisconsin course will cover topics such as how to spot someone who has been drinking too much, How to properly check IDs, and the responsibilities/liabilities of the server. The Wisconsin Responsible Serving course features interactive learning through audio, videos, and text. Each lesson of the course deals with different areas that a bartender, seller, or server in Wisconsin needs to be familiar with. At the end of each lesson interactive flashcards help with retention of the important details, and the lesson quizzes test for knowledge of the area.

Wisconsin regulations are governed by the Wisconsin Alcohol & Tobacco Agency.

Contact Information:
Wisconsin Alcohol & Tobacco Agency
Telephone: (608) 266-2776
Website: https://www.revenue.wi.gov/Pages/FAQS/ise-atlicns.aspx/

Professional Server Certification / Bartender Certification Training:
Professional Server Certification Corp.
E-mail PSCC
Telephone: 605 427 2645
Fax: (605) 427-2647




---

Pricing
The cost of certification in Wisconsin through this online course is $8.99. If you are a bar owner or employer in Wisconsin and would like to get your entire bar staff certified, the cost is $6.95 per person. (*must purchase at least $19 worth in your first order)

Free Employer Account Setup
For a limited time! $95 Value FREE

General Information
This course is set up to allow you to advance your knowledge of alcohol service, through easy-to-master lessons. As you move through the course, you will learn specific and detailed information about how to serve alcohol responsibly and learn the regulations for bartenders, sellers, and servers in Wisconsin.

How long does the course take?
This course generally takes about 2-3 hours to complete. However, any additional time needed will depend on your personal study habits. You can take as much time as you need to study the course material and there are no penalties for retaking the exams.

How can I sign up?
You can enroll in the Responsible Serving of Alcohol Course (Bartender License / Server Permit Course) through the online form using a credit card and get instant access online. Click the Enroll link to go to the enrollment form.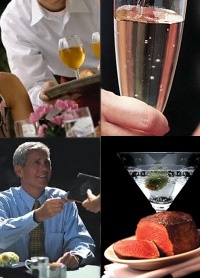 About Us
Professional Server Certification Corporation (PSCC) offers original state-of-the-art training courses that integrate audio, multimedia, retention testing, and feedback for the hospitality industry. PSCC can accommodate individuals or adapt a course for any size organization that wants to train employees.

PSCC is backed by a professional support staff that can answer your questions personally using our toll free hotline. All courses are well-designed, simple to use, and can be taken entirely online using any type of Internet connection.

PSCC's Responsible Serving Course provides official certification for alcohol servers and sellers, and possible insurance discounts for establishments.
COURSES: