---
Bartender License - Oklahoma
Take this online bartender license course to earn your alcohol server certificate for ok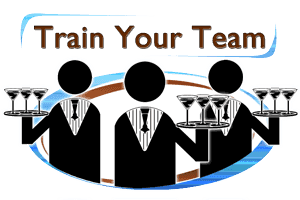 Click for Team Discounts
Click to get information about discounts if you need to train multiple team members. You will be redirected to Rserving.com
---
Do you need to get your ABLE - employee license server training certificate?
Earn your Oklahoma ABLE - employee license server training certificate (commonly called: "Oklahoma bartender license") by completing the Responsible Serving® of Alcohol Course for Oklahoma.
Oklahoma Responsible Serving® of Alcohol Course Approval
Rserving's Oklahoma Responsible Serving of Alcohol course is approved by the Oklahoma ABLE Commission for employee training in Oklahoma. This approved Responsible Beverage Service Training course meets the requirements outlined in Oklahoma regulations for employee training and teaches employees responsible beverage service techniques as well as Oklahoma laws and regulations regarding the sale and service of alcohol.

Receive your official PSCC Rserving Responsible Serving® of Alcohol Wallet Card for ok Responsible Serving® of Alcohol in the mail!
No Extra Charge!
After you complete the course, you are able to generate your printable certificate for ok Responsible Serving® of Alcohol immediately.
You will automatically receive your PSCC Rserving bartender's license / wallet card for ok in the mail within 15 days.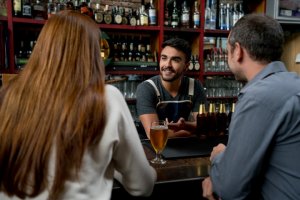 Earn your state-specific responsible alcohol beverage service / alcohol seller/server certification from this online Responsible Serving
®
of Alcohol Certification Course! This online alcohol server training teaches responsible alcohol service techniques. Whether you are a bartender, a waiter / waitress, or a server, this course is for you. Take this online training for your alcohol server permit.
This course will teach you state laws regarding alcohol service, how to recognize fake IDs and techniques for providing a safe environment for your customers.
*Some states don't have specific approval required. Check the
state bartending license
information pages for more information)
Click the
add to cart
button below and proceed to the checkout to get signed up. You will be emailed a username/password to login and begin.
---
Have you taken this course?
Add your review
Responsible Serving® of Alcohol is also available through the following offer: