Home
Professional Server Certification Corporation
Online Certification for Sellers/Servers in the Hospitality Industry
Do you need a certificate to serve or prepare food?
---
Food Safety for Handlers Course
Do you serve or prepare food? Obtain your food handler card for food safety
$5.95
per student or
Need to train
a team?
---
Employer Discounts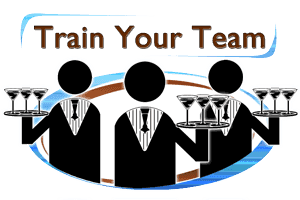 Purchase courses with discount pricing
Employer account setup for your establishment is FREE!
Want to learn
bartending?
---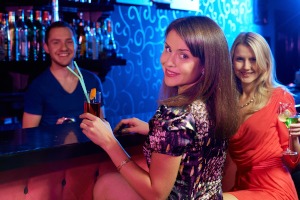 Become a master bartender!
Training for professional bartenders!
Impress customers with your bartending knowledge
Get respect from co-workers
Show off your top-shelf liquor knowledge
Score bigger tips
---
ONLINE SERVER CERTIFICATIONS:
PSCC offers nationally recognized
alcohol compliance training
for bartenders, waiters, waitresses, sellers, and servers. Our courses are designed to give individual bartenders, sellers, or servers the ability to get their certification to sell or serve alcohol (often referred to as a "
bartender license
") from our interactive online course as well as giving employers the ability to
have their entire staff of bartenders, waiters, or waitresses certified
through our program. Our course has been reviewed by liquor liability insurance companies to ensure that it is aligned with the national standards for alcohol seller/server training. Verify with your state's alcohol board for more information about seller/server certification.
Do you need a bartending license or alcohol server certification or permit?
Many states now require that anyone who sells or serves alcohol takes a Responsible Serving-Alcohol Server Certification course.
This applies to bartenders, waiters, waitresses, and in some cases, off-sale liquor retail stores. PSCC offers state approved server certification courses which contain important information concerning the responsible serving of alcohol and your state's liquor laws. PSCC also offers online training & certification courses for waiters, waitresses, wine servers, and bartenders.
Professional Server Certification Corporation (PSCC) offers original, state-of-the-art training courses that integrate audio, multimedia, retention testing, and feedback for the hospitality industry and for bartender certification. PSCC can accommodate individuals or adapt a course for any size organization that wants to train employees.
REASONS TO CHOOSE PSCC:
Student Support by Phone / Email:
PSCC is backed by a professional support staff that can answer your questions personally by phone, 12 hours a day!
Support staff based in USA!


Quality Training / Proven Methods:
We have owned and operated traditional bartending & hospitality training schools in metropolitan cities since 1987. PSCC is not just another online bartending school! PSCC works with state liquor control boards to ensure that PSCC courses meet state requirements.


Interactive Learning System:
The online interactive courses developed by PSCC are state of the art and include text, audio, video, images, flashcards, and interactive quizzes. The interactive learning system ensures a fun and effective learning process.


Liquor Liability Insurance Discounts
Discounts on liquor liability insurance may be available to restaurant or bar owners whose staff of bartenders, waiters, waitresses, and servers are certified. We have worked with Liquor Liability Insurance companies to ensure that our course meets or exceeds the standards for Server Certification. Check with your Liquor Liability Insurance Agent to see if you would be eligible for insurance discounts if your employees are certified through our program. For more information, click the link below.

More Liquor Liability Insurance Information
--