Home
Advanced Wine Knowledge
Learn the different varieties of wine, how to match wines with an entree, and how to present and serve fine wines
The consumption of wine in America has skyrocketed in the past fifteen years, making the knowledge of wine as a server or bartender essential.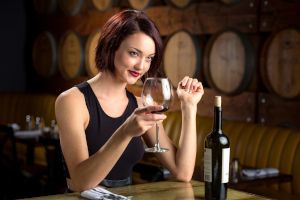 The Wine Knowledge Course will teach you how to:

Recognize different varieties of wine
Match wines with an entree
Present and serve fine wines
Arming yourself with wine knowledge will help you make suggestions when asked by a customer and may lead to bigger tips!
After learning about wine, you will be able to:
Describe different varieties of wine to your customers
Share interesting information about labels & corks / bottle shapes & sizes
Understand different varieties of grapes
Relate wines to the wine producing regions: old world wines / new world wines
Improve customers' dining experiences by pairing foods with wine that accentuates the meal
Properly serve wine to customers
* The Wine Knowledge Course can be used for training in all states!
Click the
add to cart
button below and proceed to the checkout to get signed up. You will be emailed a username/password to login and begin.
---
Advanced Wine Knowledge is also available through the following offer: