Home
Bartender License - Alcohol Compliance Training
Arizona Bartender License - Alcohol Compliance Training Information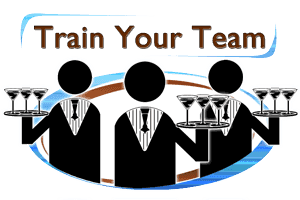 Click for Team Discounts
Click to get information about discounts if you need to train multiple team members. You will be redirected to Rserving.com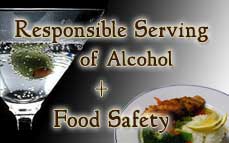 Click for Package Discount
Purchase Responsible Serving® of Alcohol and Food Safety for Handlers together and save!
Do you need to get your Title 4 Basic server certificate/permit?
Earn your Arizona Title 4 Basic server certificate/permit (commonly called: "Arizona bartender license") by completing the Responsible Serving® of Alcohol Course for Arizona.
Arizona Bartender License - Alcohol Compliance Training Course Approval

Rserving's Title 4 BASIC On-Sale & Off-Sale Training course is approved by the Arizona Department of Liquor Licenses and Control for alcohol servers, sellers, and bartenders. This course will get you the Title 4 Arizona BASIC certificate that your employer may require as a term or condition of employment. When you finish the course, you can instantly print your official Arizona alcohol server or seller certificate for BASIC Title 4 training. You can also call or email us to request that it be mailed to you.
Employers receive discount pricing.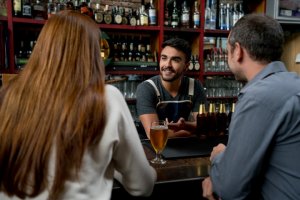 State approved training for Responsible Serving® of Alcohol - (MAST, RAMP, OLCC, CA RBS, EASY, TABC, BASSET, RV Card, Title 4 BASIC & Management, RVP, ATAP)
Earn your alcohol seller/server certification from this online responsible serving
®
of alcohol - compliance training certification course!
This online alcohol server training teaches responsible alcohol service techniques. Take this online compliance training for your PSCC alcohol server permit.
This course will teach you state laws for serving alcohol, how to recognize fake IDs and techniques for providing a safe environment for your customers.
Click the
add to cart
button below and proceed to the checkout to get signed up. You will be emailed a username/password to login and begin.
---
Arizona Title 4 BASIC On-Sale & Off-Sale Responsible Serving®
Course topics include:
Course Instructions
Terminology
Arizona Department of Liquor Licenses & Control
Arizona Laws and Alcohol Basics
How Alcohol Affects Your Customers
Refusing Service & Preventing Disturbances
Preventing Underage Drinking
Course Review
Final Exam
Course Terminology
Act of Violence
Alcoholic Beverages
Amusement Gambling
BAC
Beer
Biometric Identification Device
Board
Bona Fide Guest
Broken Package
Club
Commercial Purpose
Controlling Person
Department of Liquor Licenses and Control
Director
DLLC
Employee
Employee Log
Gamble
Gambling
Legal Drinking Age
Licensed Premises
Licensee
Manager
Menu Food Item
Mixed Cocktail
MVD
Non-Alcoholic Beverage
Obviously Intoxicated
Off-Sale Retailer
On-Sale Retailer
Penalties for the Owner / Licensee
Physical Barrier
Quota License
Registered Alcohol Delivery Contractor
Regulated Gambling
Second-Party Purchaser
Social Gambling
Spirituous Liquor
Tamper Proof Sealed
Title 4
Title 4 Training Course
Tolerance
Underage Person
Wine
Wine and Food Club
Bartender License - Alcohol Compliance Training is also available through the following offer:

Approved for Title 4 BASIC responsible server training and certification by the Arizona Department of Liquor Licenses and Control
Related Courses for Arizona: