Home
Bartender License - Alcohol Compliance Training
Oregon Bartender License - Alcohol Compliance Training Information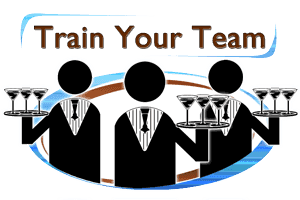 Click for Team Discounts
Click to get information about discounts if you need to train multiple team members. You will be redirected to Rserving.com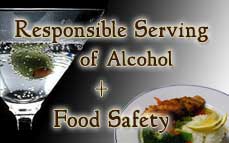 Click for Package Discount
Purchase Responsible Serving® of Alcohol and Food Safety for Handlers together and save!
Do you need to get your OLCC alcohol server permit ?
Earn your Oregon OLCC alcohol server permit (commonly called: "Oregon bartender license") by completing the Responsible Serving® of Alcohol Course for Oregon.
Oregon Bartender License - Alcohol Compliance Training Course Approval
Oregon Liquor Control Commission Approved
To obtain an OLCC Service Permit in Oregon, just complete these two steps:
Complete an OLCC approved server education training course. Click the Add to Cart button on the right to get started.


Take the exam on the OLCC Alcohol Service Permit Portal and apply for an OLCC alcohol service permit using their web portal.

This application must be completed prior to the first day that you mix, sell or serve alcohol and mailed to the OLCC by end of the next business day.
Upon successful completion of the course, you can take the exam on the OLCC web portal. Once you have passed the course and exam and your service permit application is processed, you can access and print your official OLCC alcohol service permit from the OLCC web portal.
NOTE: If you work in a grocery store or another off-premises establishment and part of your duties involve filling growlers, you need a valid OLCC Alcohol Service Permit. Complete the two steps above to obtain your permit.
Employers receive discount pricing.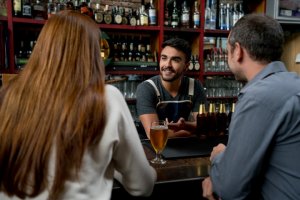 Earn your
alcohol seller/server certification
from this online responsible serving
®
of alcohol - compliance training certification course!
Click the
add to cart
button below and proceed to the checkout to get signed up. You will be emailed a username/password to login and begin.
---
Oregon Responsible Serving® of Alcohol
Course topics include:
Course Instructions
Responsible Alcohol Service
Alcohol the Drug
Minors & Checking ID
Recognizing Visible Intoxication
Intervention Techniques
6.) Oregon's Retail Liquor Laws
Taking the Alcohol Service Permit Test
Course Terminology
Absorption
Alcohol
Alcoholic Beverages
Alternative ID
BAC
Binge
Central Nervous System (CNS)
Depressant
Detoxification
DMV
Drink Equivalency
DUII
Good Faith Effort
Growler
House Duty
Impairment
Implied Consent Law
Incident Log
Intervention
Intoxication
Legal Drinking Age
Legal Duty
Licensee
Metabolize
Minimum Food Service
Minor
Oxidation
Permittee
Permittee Applicant
Premises
Professional Duty
Proof
Responsible Alcohol Service
Statement of Age Card
Third Party Liability
Tolerance
Underage Person
Visible Intoxication
Bartender License - Alcohol Compliance Training is also available through the following offer:
Oregon Liquor Control Commission Approved
Related Courses for Oregon: