Home
Employer Packages for NY Workplace Harassment Prevention Training Requirements
For NY, you must be enrolled into the Workplace Harassment Prevention Training course by your employer.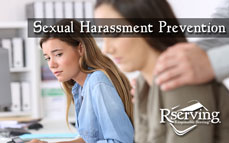 Employers
Register Here:
Sign Up for Free Employer Account
If you are an employer,
Sign up for an employer account
to purchase training for your employees:
Discount pricing for bulk orders:
0-100 courses for $3.99 each
more than 100 courses for $2.99 each
Courses do not expire!
The Free "Employer Account" allows you to purchase now, use whenever needed!





Sexual Harassment Prevention Training
New York Requirements
NYS requires employers to provide sexual harassment prevention training to ALL employees EVERY year.
Every employer in New York is required to provide ANNUAL training to its employees beginning no later than October 9, 2019. All employees must complete training that meets the minimum standards by Oct. 9, 2019.

For new hires, the State encourages training as soon as possible as employers may be liable for the actions of employees immediately upon hire. Employers should distribute the policy to employees prior to commencing work and should have it posted.

"Employee" includes all workers, regardless of immigration status. Employee also includes exempt or non-exempt employees, part-time workers, seasonal workers, and temporary workers.

Employers are also required to have adopted a written sexual harassment prevention policy by October 1, 2018.

These policies must be made available to all employees.

Employees required to complete training include:

exempt
non-exempt
part-time
seasonal
temporary workers
State Contact Info: Division of Human Rights | https://dhr.ny.gov/complaint | 1-888-392-3644
NYC also has requirements for sexual harassment prevention training.
New York City Requirements:
Effective April 2019, NYC requires all employers with 15 or more employees to provide training EVERY year.
NYC training requirements apply to employees and independent contractors who work more than 80 hours in a calendar year and work for at least 90 days.
Employers must keep a record of all trainings, including a signed employee acknowledgement for at least 3 years. These may be kept electronically.
All employers in the NYC are required to conspicuously display anti-sexual harassment rights and responsibilities notices in both English and Spanish.
Employers must distribute a Factsheet to individual employees at the time of hire which may be included in an employee handbook.