Off-Premises Responsible Serving® of Alcohol
Idaho Off-Premises Responsible Serving® of Alcohol Information
---
Off-Premises Responsible Serving® of Alcohol is also available through the following offer:
In Idaho, you can take our online training to obtain your state specific Responsible Serving of Alcohol certification. At this time our training has not been approved to meet the requirements for Boise and Meridian.
Related Courses for Idaho:
What is the minimum age to sell/serve alcohol in Idaho?
The minimum age to sell and serve alcohol in Idaho is 19.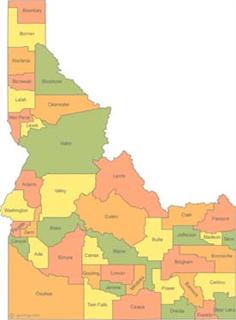 ---
The Idaho State Liquor Division
The agency that handles Idaho liquor licensing and/or bartender licensing rules and regulations in Idaho is The Idaho State Liquor Division. The contact information for The Idaho State Liquor Division is listed below. You can contact them to verify that online server certification (bartender license) can be obtained in Idaho. We have also listed that information where applicable.
The Idaho State Liquor Division
(208) 884-7060
http://www.liquor.idaho.gov/
Alcohol Server Certificate regulations for sellers and servers in Idaho
ID Dram Shop Laws: Yes
ID Happy Hour Laws: The State of Idaho does not have state-wide Happy Hour Prohibitions. Such laws may exist in your city or county. Check with your local jurisdiction for any restrictions.
Can bartenders in ID work as a bartender with a felony conviction? yes
Yes. The only prohibition would relate to having an interest/ownership in a business licensed to sell alcoholic beverages.